Heavy Dynamic Load Structures
Crafting Heavy-Duty Excellence
At Neel India Engineering Industries, we specialize in engineering and constructing Heavy Dynamic Load Structures that stand up to the most demanding environments and applications. These structures are designed to bear substantial loads, making them ideal for industries where heavy machinery, equipment, or dynamic forces are a constant presence.
Key Features of Our Heavy Dynamic Load Structures:
Robust Engineering: Our structures are built to last, utilizing advanced engineering techniques and materials that ensure durability and longevity.
Custom Solutions: Every project is unique, and we tailor our Heavy Dynamic Load Structures to meet your specific requirements, providing custom design and fabrication.
Safety First: Safety is paramount in heavy load environments. Our structures adhere to the strictest safety standards to protect both personnel and equipment.
Expertise Matters: With years of experience, our team brings a wealth of expertise to each project, ensuring the reliability and performance of our structures.
Whether it's in the manufacturing, transportation, or industrial sector, our Heavy Dynamic Load Structures offer the strength and resilience needed to keep your operations running smoothly. Partner with Neel India Engineering Industries  for dependable solutions that stand up to the toughest challenges.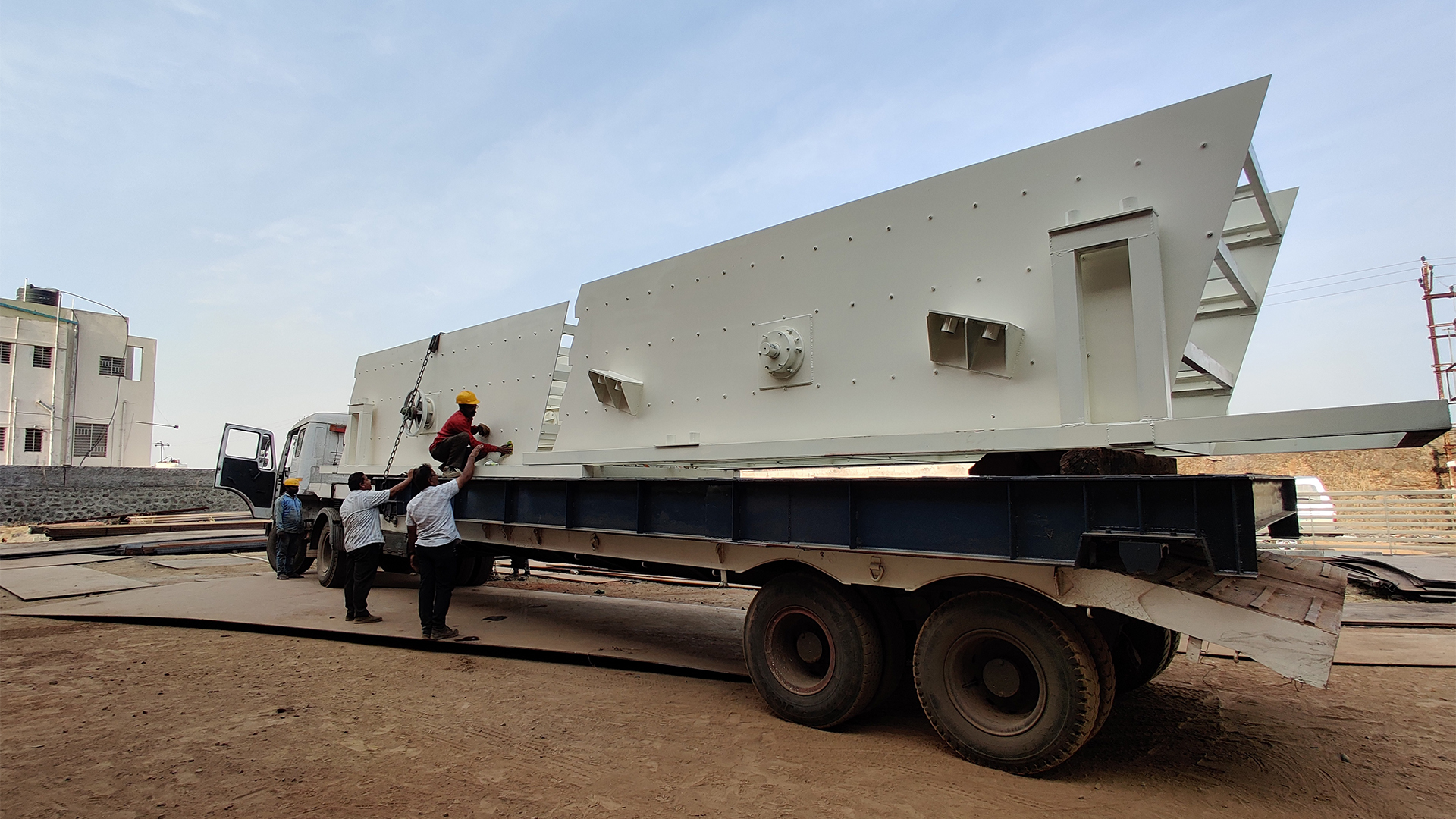 Needs Assessment and Consultation
We begin by thoroughly assessing your project's requirements, including the type and magnitude of dynamic loads it will encounter.
Precision Design and Engineering
Our team of experts customizes the structural design, ensuring it can withstand the specific dynamic loads your project demands.
We source high-strength materials that are suited to handle the dynamic loads your structure will experience.
Rigorous Testing and Installation
Rigorous quality checks are conducted at every stage to guarantee compliance with industry standards.
Because we offer unmatched expertise, innovative solutions, and a proven commitment to excellence in every project we undertake.
With 58 years in the industry, we have an extensive portfolio of successful PEB projects.
Quality is non-negotiable for us. We have rigorous quality control measures in place throughout the design and fabrication process.
Efficient Project Management
We value your time and ensure that PEB components are delivered on schedule.
Customisation and Innovation
We understand that no two projects are the same. We provide fully customized PEB solutions to meet your specific needs and objectives.
Explore Our Business Spheres: Diverse Industries, One Trusted Partner.