The World of Building – Our Expertise
Conventional Building Services
At Neel India Engineering Company, we excel in providing top-tier conventional building services that bring architectural visions to life. With a focus on precision, quality, and client satisfaction, we have established ourselves as leaders in the field of conventional construction.
Commercial Developments
Our portfolio includes a wide array of commercial spaces, including offices, retail complexes, and mixed-use developments. We create environments that foster productivity and success for businesses.
Industrial Facilities
Our experience extends to constructing industrial facilities that support various industries. We've delivered manufacturing units, warehouses, and production facilities known for their durability and efficiency.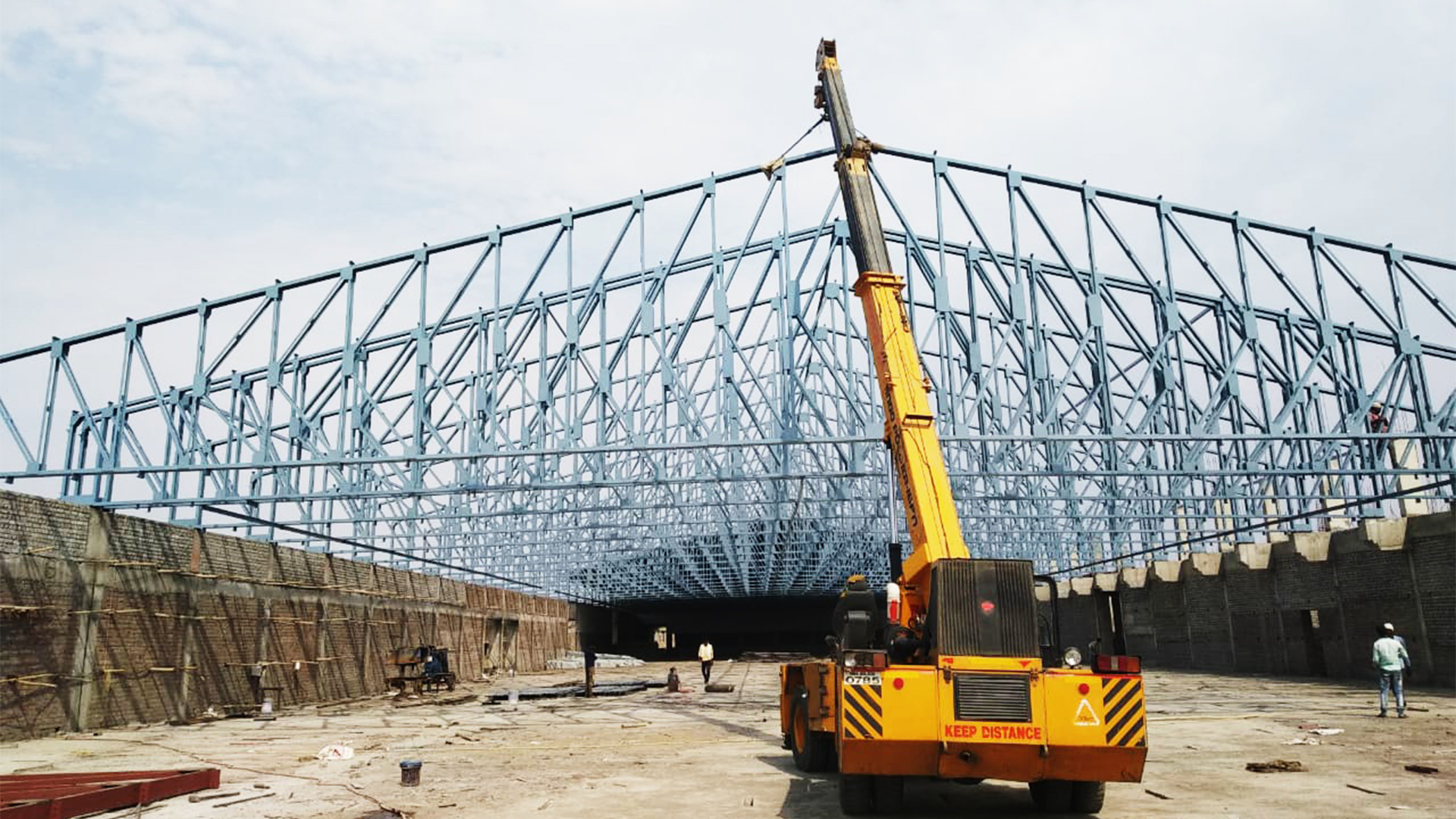 We start by understanding your vision, requirements, and goals for the project. We value your input and work closely with you throughout the design phase.
Our team of experienced craftsmen and construction professionals brings your design to life with precision and attention to detail.
Our project management experts ensure that the project adheres to the established timeline, minimizing delays and disruptions.
Handover and Satisfaction
Before handover, we conduct a comprehensive final inspection to verify that every aspect of the project meets your expectations.
Because we offer unmatched expertise, innovative solutions, and a proven commitment to excellence in every project we undertake.
With 58 years in the industry, we have an extensive portfolio of successful PEB projects.
Quality is non-negotiable for us. We have rigorous quality control measures in place throughout the design and fabrication process.
Efficient Project Management
We value your time and ensure that PEB components are delivered on schedule.
Customisation and Innovation
We understand that no two projects are the same. We provide fully customized PEB solutions to meet your specific needs and objectives.
Explore Our Business Spheres: Diverse Industries, One Trusted Partner.